Automatic assembly machine
Examples of achievements :
Multi-station automatic robotic cell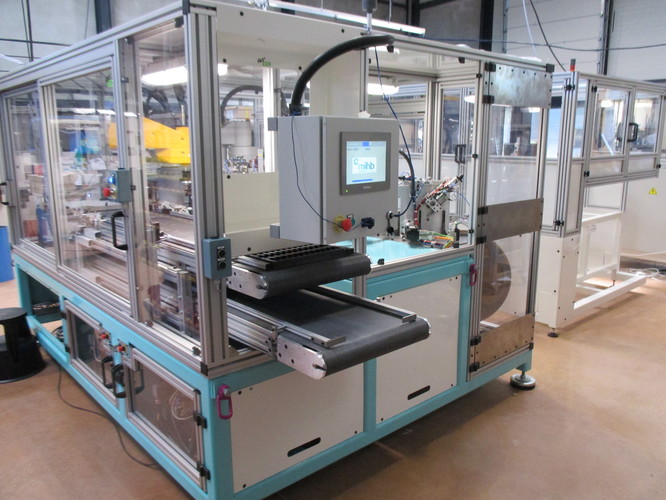 Multi-station robotic cell on a rotating base for assembling automotive electronic components using various technologies :
Component supply by vibrating bowl
4-axis STAUBLI component loading robot Product
conformity control by vision
Contact cutting and removal
Hot stamping assembly
Snap-fastening control by laser sensor
Force control (2 Newton)
STAUBLI 4-axis robot for unloading the assembly on thermoformed trays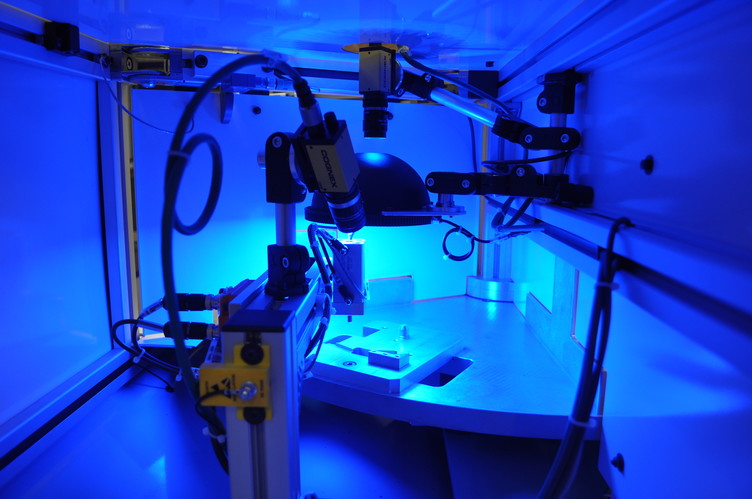 Assembly line consisting of three turntable machines for robotic PCB soldering, potting and assembly for automotive wiper control boards.
Cell 1 :
Component conformity check
Automatic soldering by three JANOME 4-axis robots and JAPAN UNIX soldering head
Welding quality control
Cell 2 :
Potting deposit by 3-axis digital axes
Infrared oven polymerization
Cell 3 :
Deshuntage
Deposit and appearance control by vision of the joint
Component assembly and dielectric testing
Automatic pallet storage cell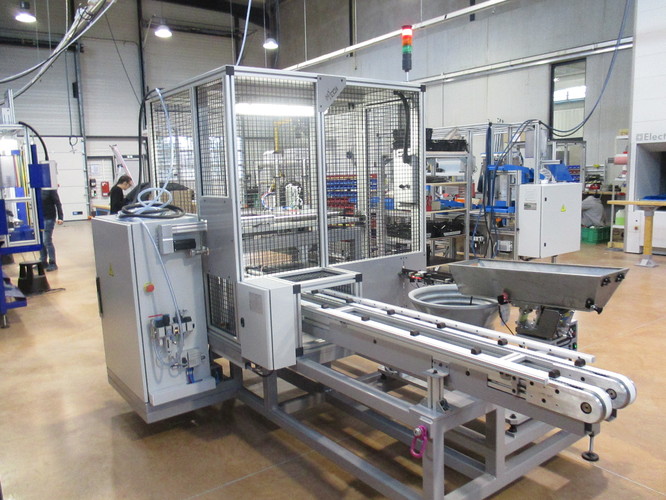 Automated cell for storage in basket of components (multiple references) from bulk.
Supply by vibrating bowl
Putting the pucks online
Gripper on digital axes with electromagnet
Do you have any
question ?
Do you have any
question ?